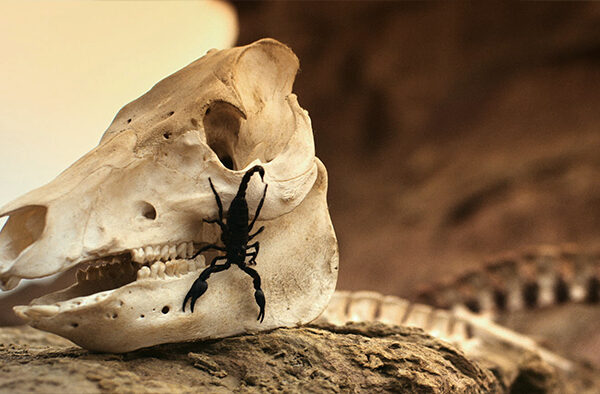 Progress is what has made us so different after a few thousand years and has transformed the world so much. Other species are practically the same now as they were thousands of years ago. An example of this is the scorpion, which is also one of the few animals capable of killing itself (or so they say). 
The other animal that can do this is, without a doubt, man.
In the desert, the monkey becomes human because he can quench his thirst with the salvific drop that the bottle still contains, or is it precisely because he is already beginning to be (human) that he goes to the bottle, knowing that it does not contain only liquid that will calm him but the essence of what will be permanence and reflection, ie pain?
Showing the single result